Research shows that preventive dentistry greatly reduces the risk of dental disease. Dental problems can be identified early and oral health advice can help you to improved your oral health.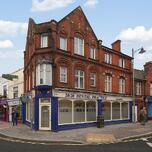 Join our 20/20 Dental membership scheme for affordable private dentistry at £14 per month and visit us every 6 months not having the worry about the cost of your dental check up and cleaning.
What is the benefits of joining the 20/20 Smile Membership?
• Payment by Direct Debit, helping you to budget
• Priority booking in the event of a dental emergency
• Less likelihood of toothache
• More attractive teeth
• Reduced costs
• Keeping your own teeth for life
How do you join our 20/20 Smile Membership?
If you are a new patient you need to visit us for a new patient consultation. After your consultation please complete our20/20 Dental Smile Membership Direct Debit Mandate and we will do the rest. Your next visit in 6 months will be covered by your20/20 Dental Smile membership.
The adage remains the same: prevention is better than cure.
Whether you keep your teeth for a lifetime is 98% determined by YOU!